100% Hotel Show will be back in November in the most disruptive setting!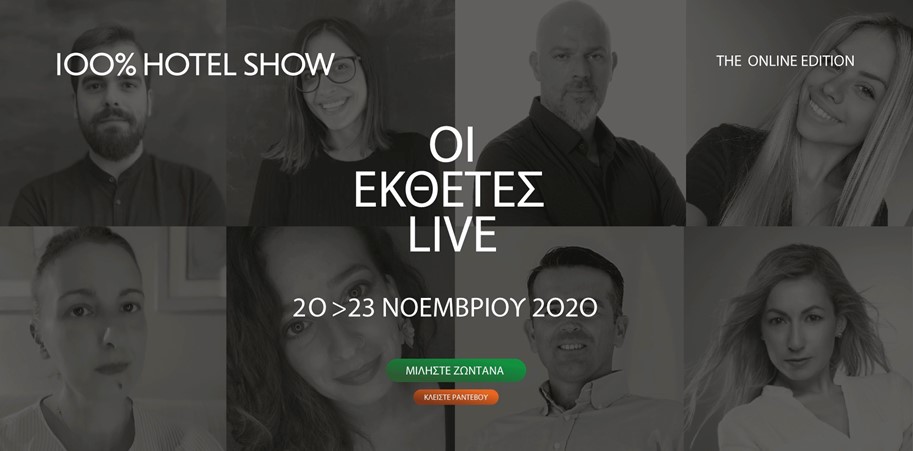 Over 200 companies are expected to be connected for 4 days for live video meetings with hoteliers and tourism industry professionals, in the online 100% Hotel Show which will be held on 23-27 November in a dedicated digital environment, bringing together hundreds of hoteliers with the participating companies!
The 100% Hotel Show team confirms that the Show will be organized from 23 to 27 November in a disruptive setting that will compensate for the lack of physical presence. Over 200 companies will be available for video meetings in the dedicated 100% Hotel Show digital environment, allowing hoteliers not only to directly contact the companies but also attend live new products and services presentations.
How it will work:
Hoteliers will vsit the dedicated Companies/Exhibitors area and

 

"filter" per company, section or product.
They will be able to find out in real time which Company/Exhibitor representatives are active and which ones are inactive.
They will be able to immediately communicate

 

via a video call

 

with company representatives. 
During this call, hoteliers will even be able to show their hotel areas via their camera or share their screen in case of questions on the online services, in order to receive more personalized advice. Several exhibitors will have prepared special dedicated spaces to present their hotel and villa solutions.
Audience can either access the digital environment of the 100% Hotel Show whenever they want from 23 to 27 November 2020 or pre-register and set up appointments with companies and their representatives.

100% Hotel Workshops | Live

At the same time, Live Online Workshops and Product Presentations will be held, in which the attending audience will have the opportunity to ask questions. 
100% Hotel Design Awards | Live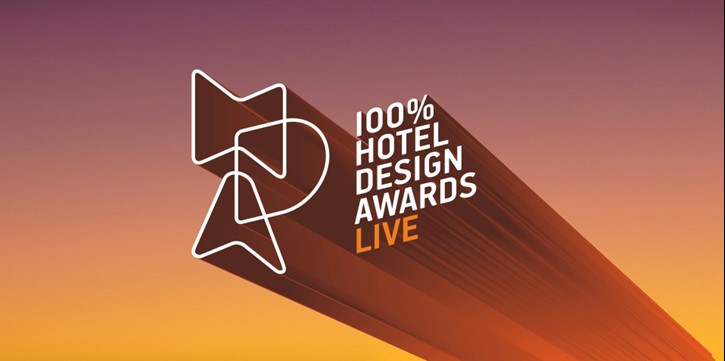 Moreover, during the Online Exhibition, the 24 representatives from the shortlisted participations of the 100% Hotel Design Awards 2020, will present their projects live, while at the same time the voting will take place by the online visitors of the Exhibition for the Special Visitors Award. The Award Ceremony will take place through a special online event, on a date that will be announced soon.
The organizer, Demand Fairs & Media, in cooperation with its usual partners - Destsetters | Hospitality Strategy Experts in strategic design and Vasilis Papadatos in creative design - along with the Exhibitors, aspires to host a new type of Show that will boost the hotel market and focus on the 2021 prospects!